Ambient Sounds
December 29, 2016 -
Sometimes music is too much for a situation, but silence won't do either. Well really, studies are showing silence is best, but I'm in an open office where silence just isn't possible.
I recently have been experimenting with some of the ambient-sound sites out there. Below you will find a list of 5 single-serving sound sites. But first I want to talk about my fav: Noisli. Here are a few notable features:
combine sounds (like rain, wind, birds, stream, fire, coffeeshop, white noise etc.)
adjust volume levels per channel
adjust volume for the whole page (great if listening to music or something else too)
there's a mobile app (about $3 canadian)
you can run it in a browser tab, or as a Chrome extension
there's a built in distraction-free markdown editor (which seems a bit weird to me)
It's minimalist, and easy on the eyes!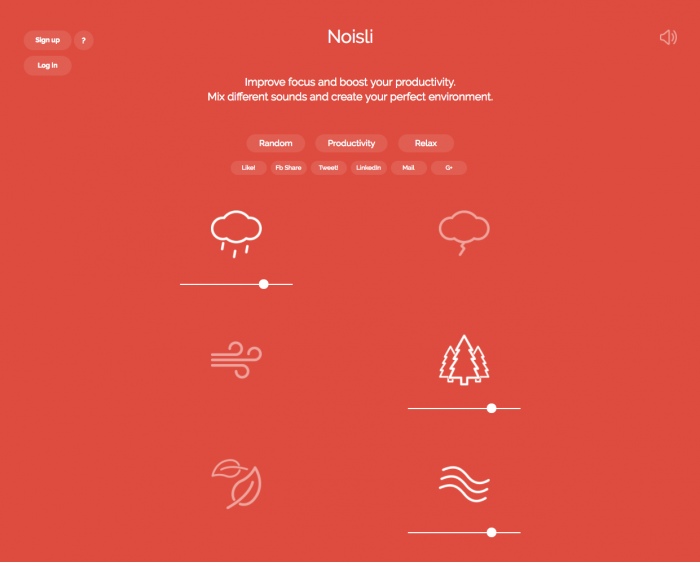 The other sites are decent too, and they are fun to combine. If you're not too fussy about having a flash player make the sound there are other great ones out there.
Categorized in: Work
This post was written by ArleyM